In December 5, 2017 in Ho Chi Minh City, WISE cooperated with Facebook to organize a Business Women Forum in the digital age. Attending the event were Ms. Beth Ann Lim – Head of Community Development #SheMeansBusiness of Facebook Asia-Pacific; Mr. Huynh Kim Tuoc – CEO of Saigon Innovation HUB, Ms. Nguyen Thi Bich Ha – Vice President and General Secretary of Ho Chi Minh City Businesswomen Association; Ms. Denise Thi – Managing Director of Isobar Vietnam, Ms. Ann Nguyen, CEO of VDEs. The event also attracted the participation and active participation of nearly 200 women starting and doing business in Ho Chi Minh City and neighboring provinces.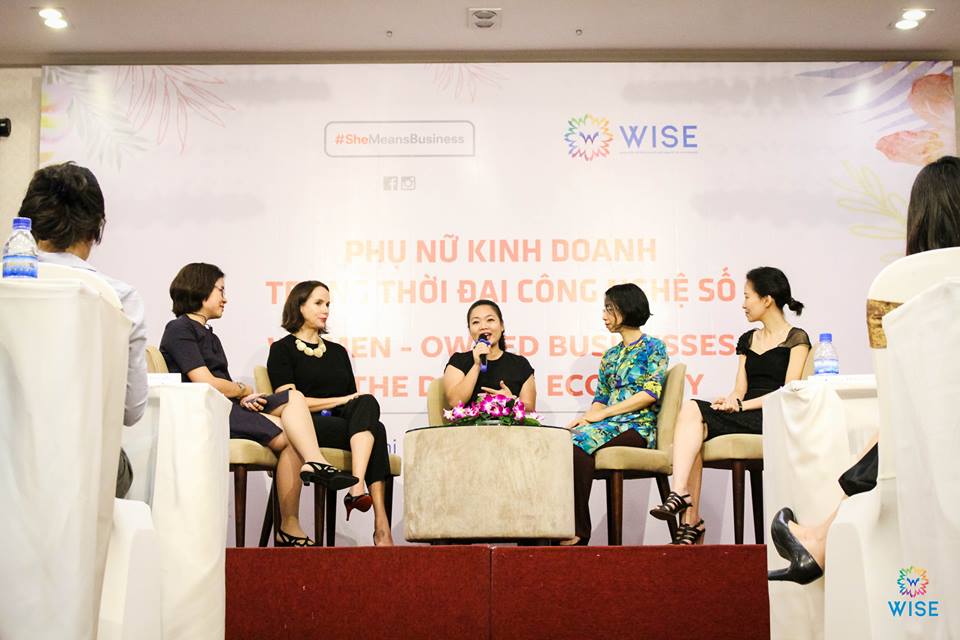 At the forum, representatives of Facebook introduced the #SheMeansBusiness initiative – a program dedicated to business women, supporting them to grow their businesses through the provision of support. #SheMeansBusiness has been present in 16 countries and in Vietnam, the 17th country, WISE is honored to be a partner with Facebook to implement this program with the key message: "When women succeed, we all success".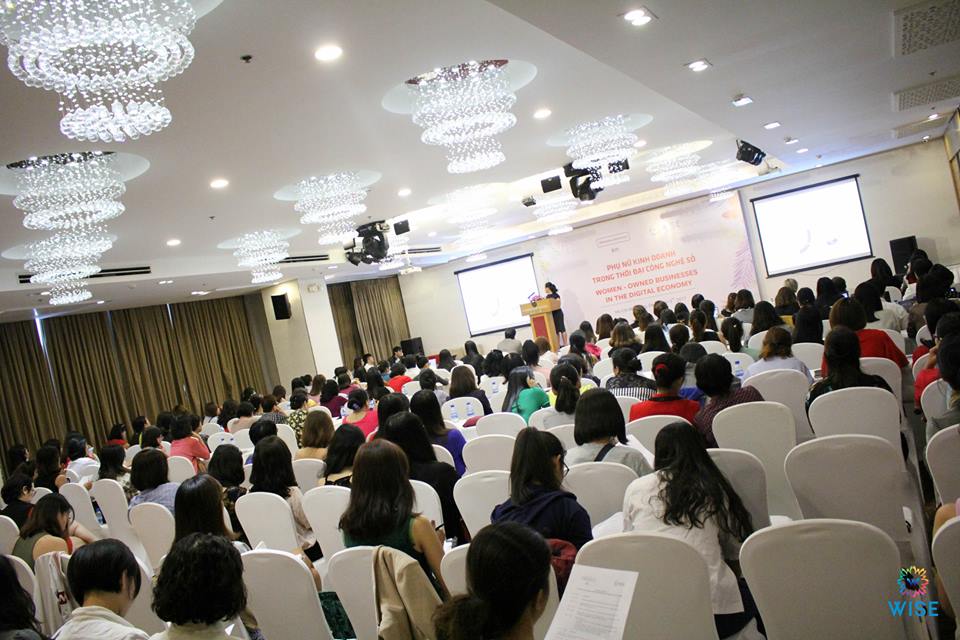 In the morning of the event, attendees were able to hear useful presentations from the speakers: Ms. Denise Thi – Managing Director Isobar Vietnam – with global trends and secrets to successfully deploy the chapters. Marketing process in the digital technology age; Ms. Ann Nguyen – Founder, CEO VDEs with her inspiring startup story. Following the program is a discussion session between female businesswomen and representatives of Ho Chi Minh City Business Association. HCM (HAWEE), Mrs. Beth Ann Lim with the chairmanship of WISE. The discussion addressed the challenges and challenges facing female startups as well as shared opportunities and resources that women can access.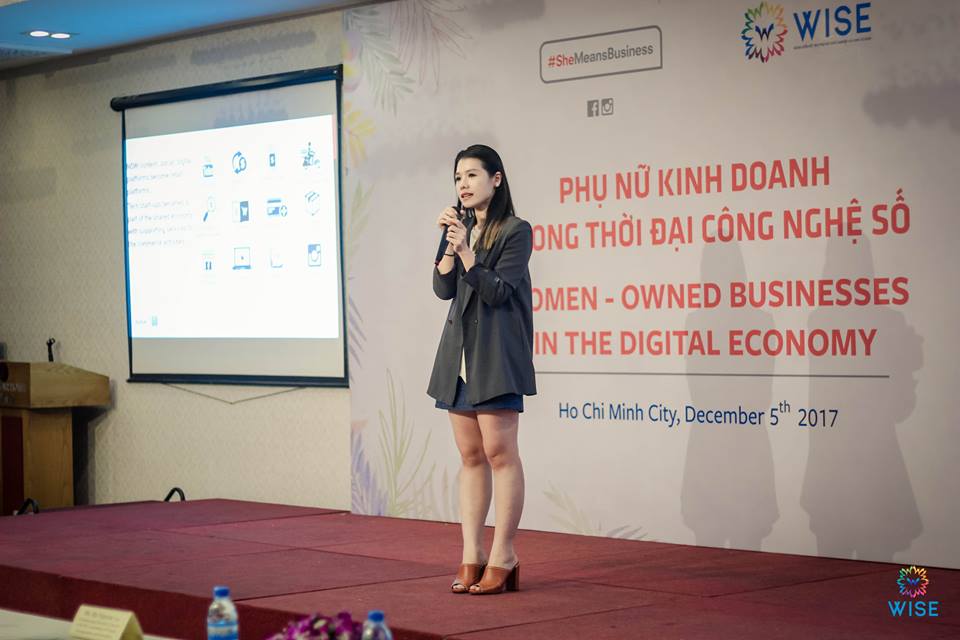 The main content of the afternoon of the event was the training on Using Facebook to promote business conducted by Facebook trained and certified teachers themselves.
The event was a really good opportunity, connecting all participants in an active and interactive entrepreneurship community of WISE to learn and support each other. Each attendee also gained useful knowledge and skills on using Facebook to promote business. Moreover, women also had the opportunity to approach, chat and be inspired by the speakers of the program; More information on support channels can be found.