December 12, 2017 – In Hanoi, WISE organizes an Effective Business Communication course for 10 start-up and business women. The objective of the training course is to equip basic knowledge and skills so that participants can develop and implement an effective communication strategy, from developing messages, identifying appropriate communication channels, ways deploy or tell an interesting story about your product or service. Participants also have the opportunity to join, connect and learn from each other in an active entrepreneurial and entrepreneurial community of women.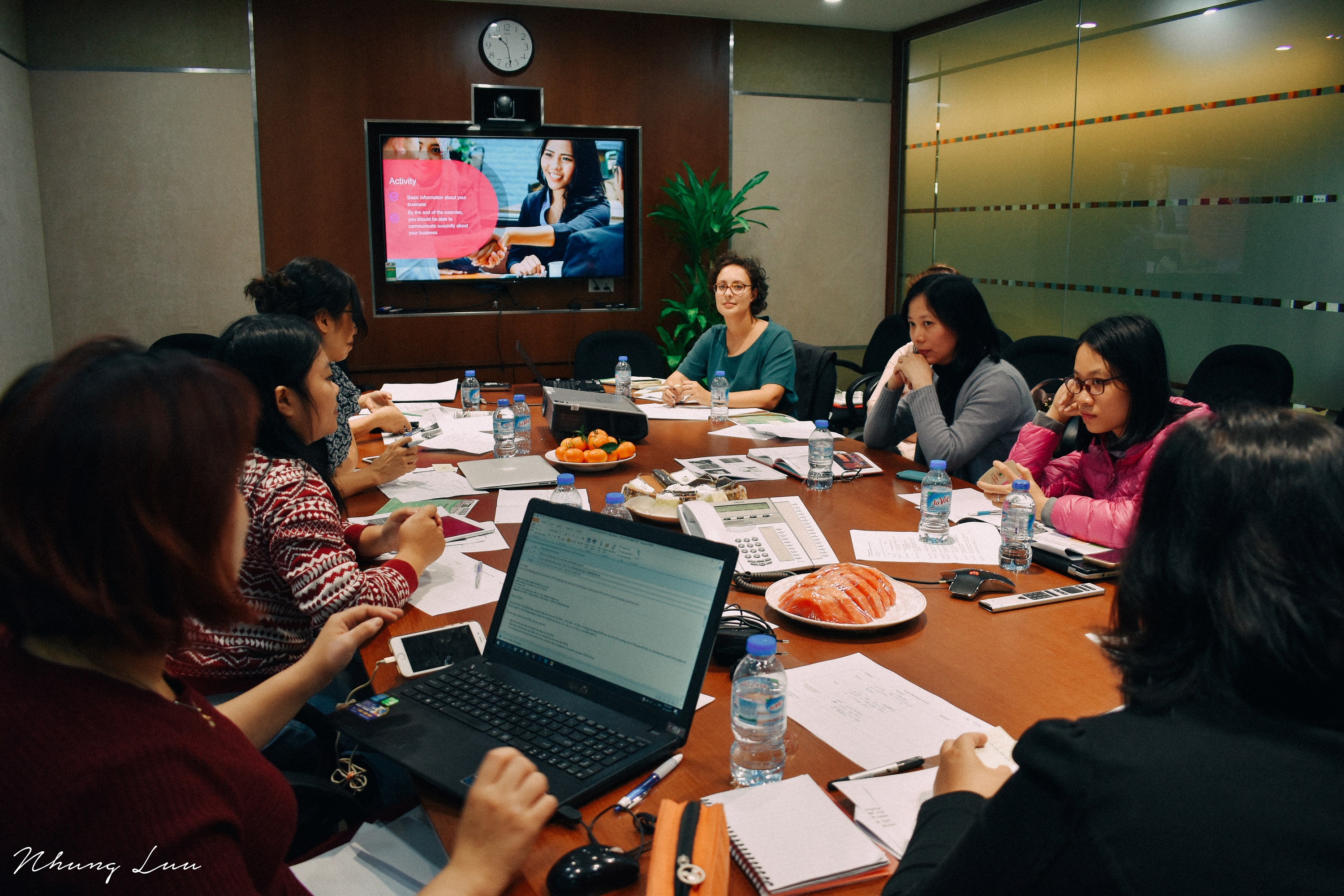 The lecturer is Ms. Genevieve Hills, Communications and Research Specialist of The World University Service of Canada. During one school day, Ms. Genevieve led the students to find out the causes as well as solutions to overcome the communication and branding challenges that female startups often face such as selling products. , the service is very good but don't know how to effectively reach customers or potential investors, how to build and implement an effective communication plan, with which customer groups to communicate with messages and what to do to make a good impression from the first meeting, etc.
The class attracted enthusiastic participation and positive feedback from the students. Attendees all wanted WISE to organize more useful and practical training activities like this in the future.