On December 19, 2017 and January 17, 2018, WISE cooperated with Google to successfully organize two seminars dedicated to women starting and running businesses with the theme "The role of Vietnamese women in the technology network 4.0", attracting nearly 900 attendees.
Womenwill is an innovative project of Google to create opportunities and conditions for women everywhere in the world to develop themselves and be successful in life, raise awareness of gender equality, help Women make the most of modern technologies to build skills, inspire and connect with each other through trainings, events and workshops.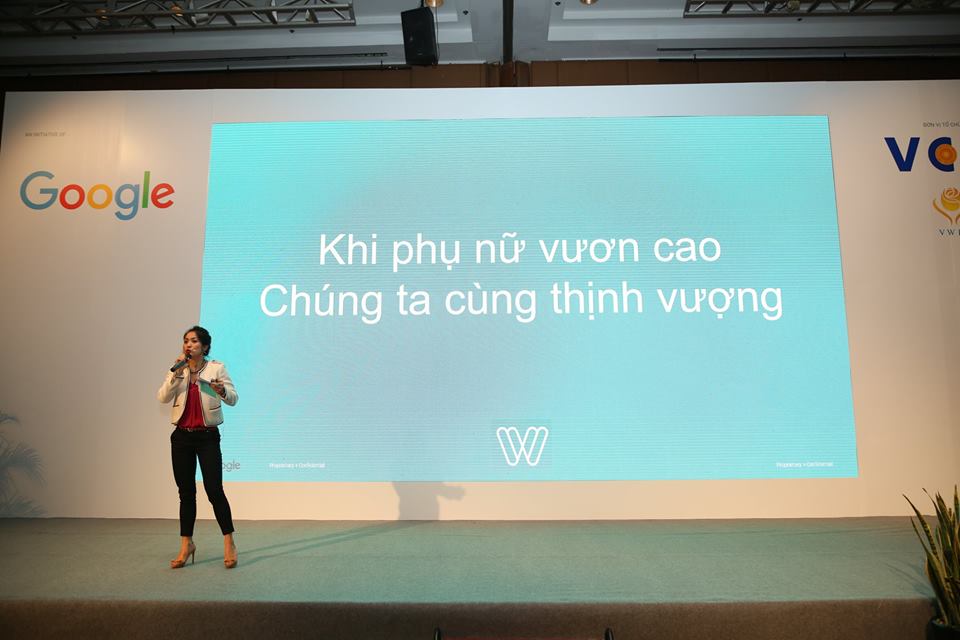 For the first time in Viet Nam, the Womenwill series of events organized by Google in collaboration with WISE for top female leaders. Led by experts from Google and prestigious guest speakers, the seminar shared useful information about the role of Vietnamese women in the Industrial Revolution 4.0; as well as inspire and support female leaders to overcome barriers and challenges at work to pursue their career goals and become the most courageous leader in the era of Industry 4.0 in Vietnam.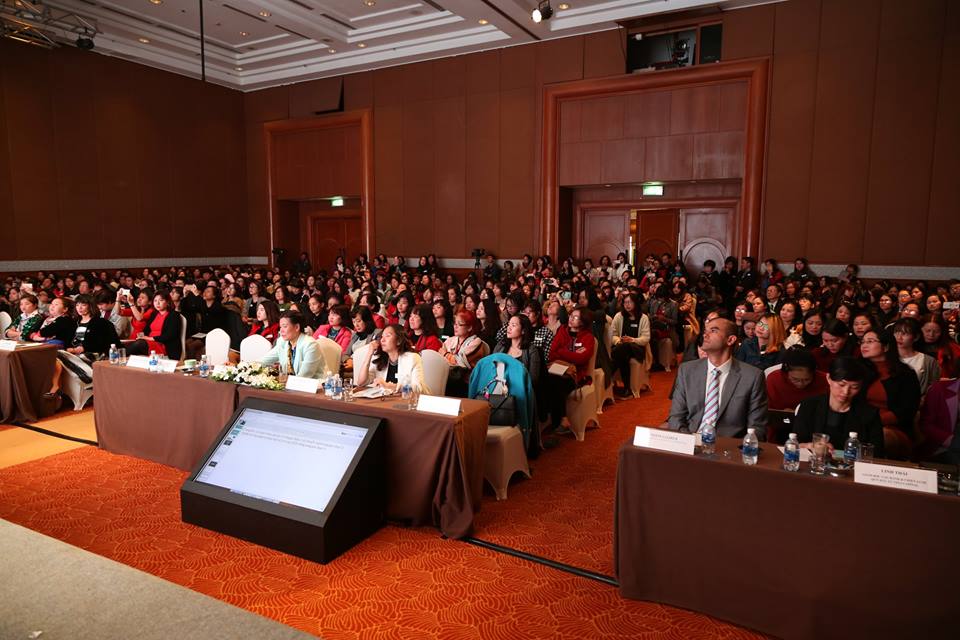 The great feature of Industry 4.0 is connectivity and creativity in digital technology application, creating a driving force for development. In which, each person is an individual in that connected network, it is necessary to grasp advanced technologies, create new possibilities in production and business, thereby positively impacting the national economy. Keeping up with the development trend of science and technology also helps women to overcome the challenges and changes of the Vietnamese economy in the coming time, when manual labor in industries such as textiles and garments, leather shoes… will probably be replaced by automation, robotics. Not only that, by grasping the development trend and applying smart technology in business, women can increase competitiveness, promote creativity and breakthrough for businesses.
The two seminars attracted a lot of attention and support from attendees. In addition, there were also the presence of leading experts and speakers such as:
Ms. Ton Nu Thi Ninh – Vice Chairwoman of Vietnam Peace Committee
Ms. Nguyen Lan Anh – Secretary of Forbes Vietnam
Ms. Tieu Yen Trinh – CEO of Talent Net
Ms. Thanh Nguyen – CEO of Alphalbe
Ms. Pham Chi Lan – General Secretary of VCCI
Ms. Ninh Do – Representative of Google in Vietnam
Ms. Linh Thai – Shark Tank
Ms. Ha Linh – CEO of Koh Samui Hut
Ms. Tu Thu Hien – CEO of WISE
Ms. Shu Tan – CEO of Sapa Tourism.
Journalist Truong Anh Ngoc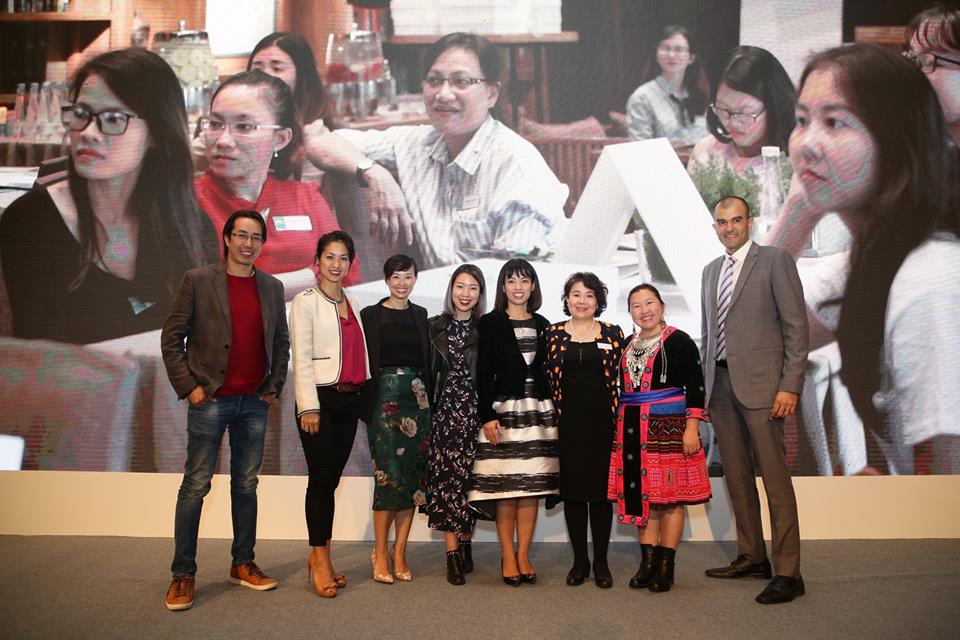 Speakers attended the event on January 17th, 2018 in Hanoi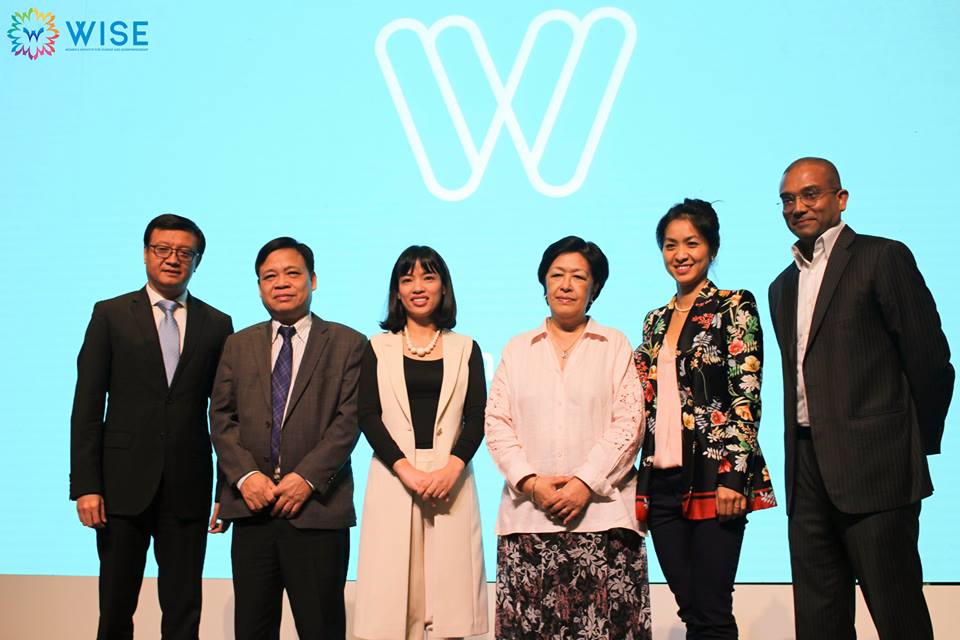 Speakers attended the event on December 19th, 2017 in Ho Chi Minh City