One more meaningful activity to promote gender equality was carried out in March, the Women's month. 
On March 11th, WISE cooperated with The Embassy of the Kingdom of the Netherlands in Viet Nam and the Women's Union of Lao Cai province to organize the seminar "More Equality – More Love". More than 50 participants representing small, micro enterprises, cooperatives, cooperative groups led/owned by women, and couples from the Lao Cai province attended the event.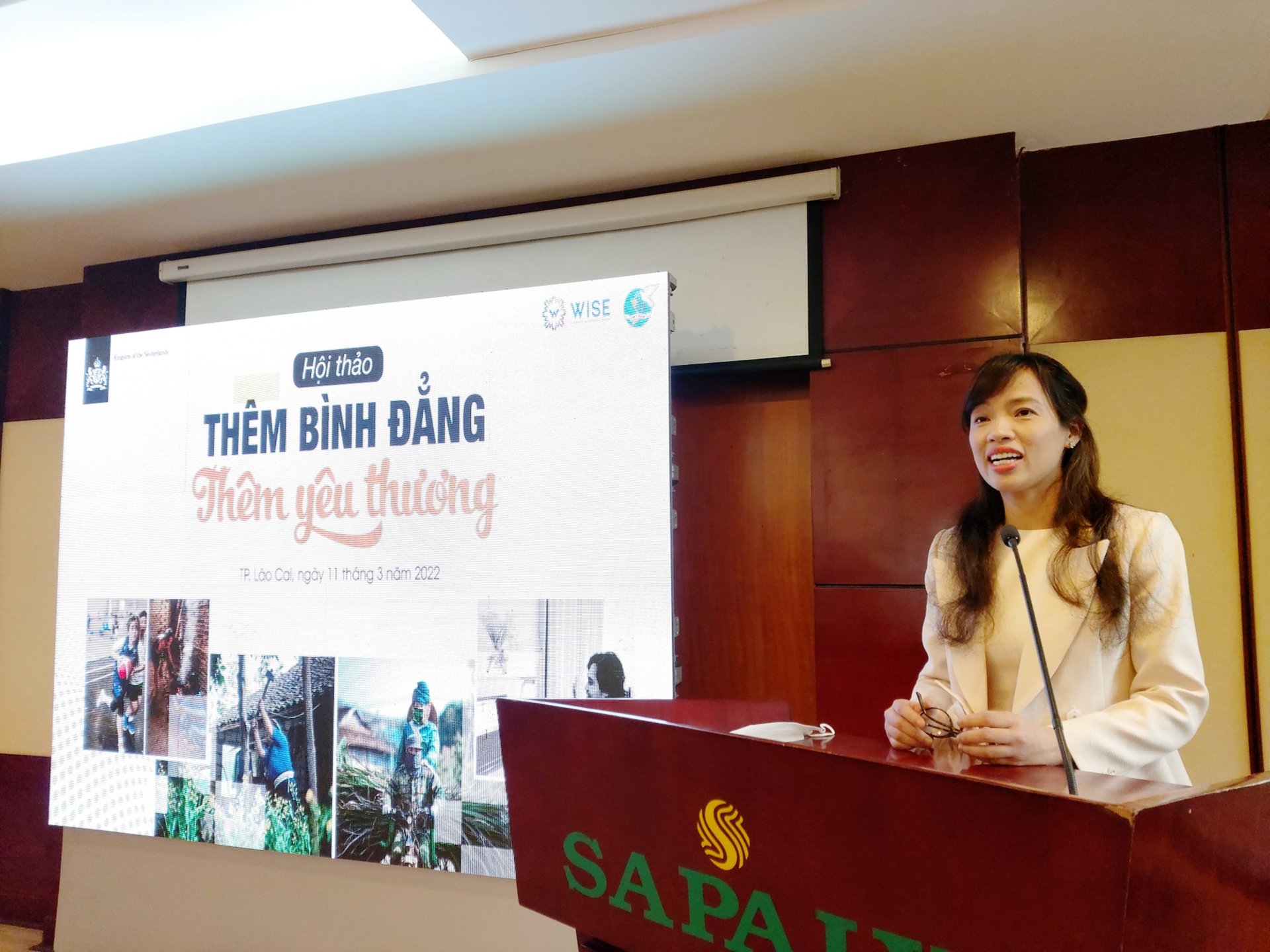 This is a meaningful event in a series of activities carried out by WISE on the occasion of Women's Month in order to recognize and honor the efforts and successes of female entrepreneurs, as well as to give practical support and promote economic empowerment for women.
"It is different from the usual seminars where most of the attendees are women. I am pleased to see the presence of male delegates in the hall today because we all understand the importance of multi-gender outreach in an effort to promote gender equality. Besides, the benefits achieved when gender equality is enhanced are for both gender, families and society as a whole, not just women", shared Ms. Elsbeth Akkerman, Ambassador of the Kingdom of the Netherlands in Viet Nam at the conference.
Through interesting interactive activities, attendees understood more about the difficulties and barriers that women often face, the need for support, as well as motivate and inspire them so they become more confident and proactive, in order to promote their roles and abilities in building the economy as well as manage businesses or cooperatives.
Couples present also have the opportunity to overcome the challenges posed by their spouse together, so they can understand, appreciate, and commit to supporting their partner's career and life.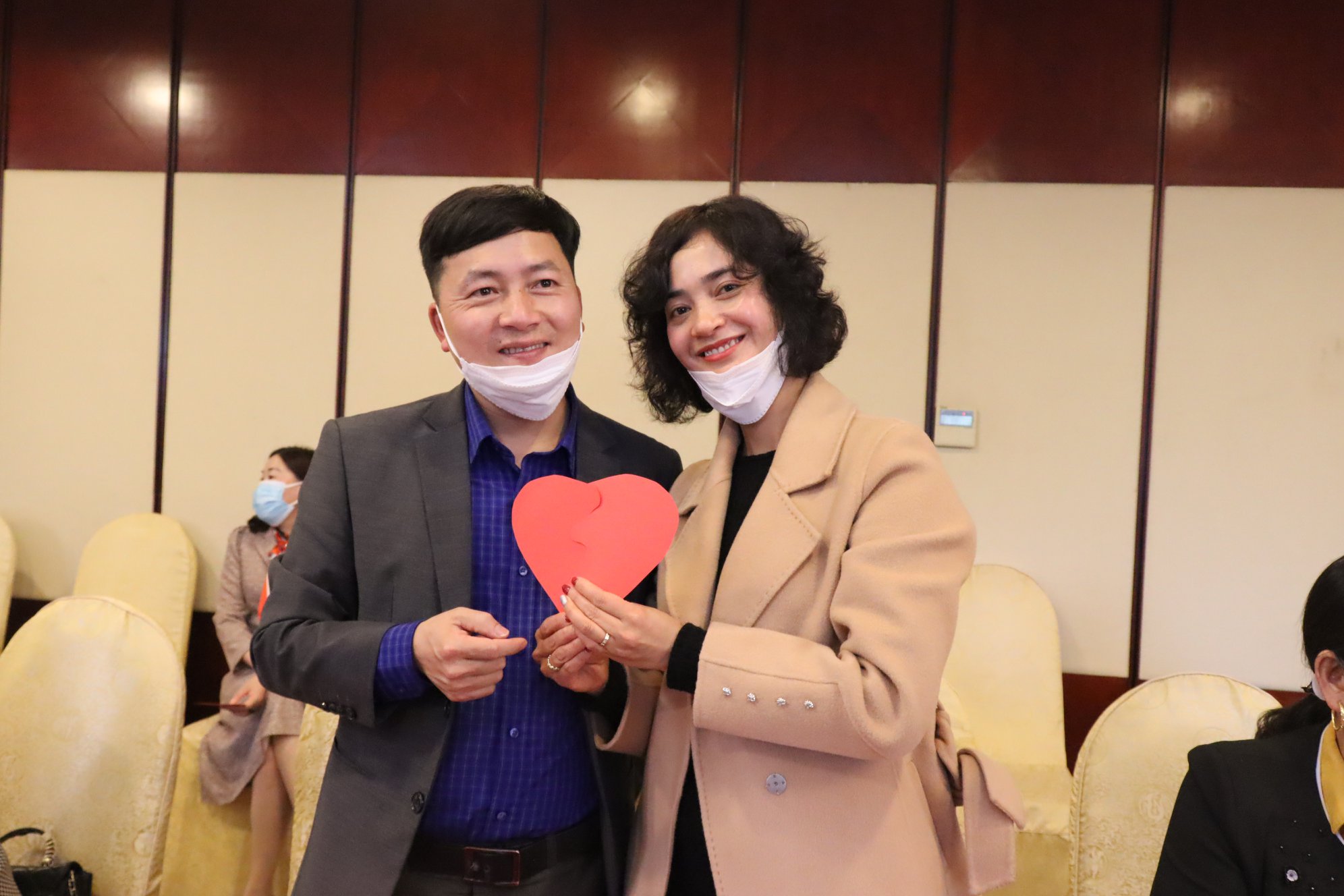 Previously, also within the framework of the project "Promoting gender equality through women's economic empowerment" jointly implemented by WISE and the Netherlands embassy in Vietnam, a photo contest named More Equality – More Love #EqualRightsHappyLives was also successfully held, attracting a lot of participation and response from the community.