November 15, 2021- Perceptions that limit a woman's role to the private sphere are harmful because they prevent women from pursuing successful careers and making positive contributions to their communities. Why is questioning these social norms important for a country? For one, "we cannot achieve gender equality in entrepreneurship and economic justice if we do not dismantle gender stereotypes", shares Diep, COO of WISE.
The idea that women should only focus on household chores, raising children, or taking care of elders stops them from reaching their full potential as an individual. By imposing these gender stereotypes, women's access to opportunities, funding, and wider supports in the entrepreneurship ecosystem are cut short.
In order to address the problem of gender inequality in entrepreneurship, WISE directly helps aspiring women entrepreneurs and women-led businesses to succeed in the startup ecosystem by raising awareness about gender stereotypes, providing business knowledge and training, and expanding their networks. We hold events relating to breaking gender stereotypes such as our He Can Campaign, which promotes the idea that men can take on traditional household responsibilities in the same way that women can more formally participate in the economy.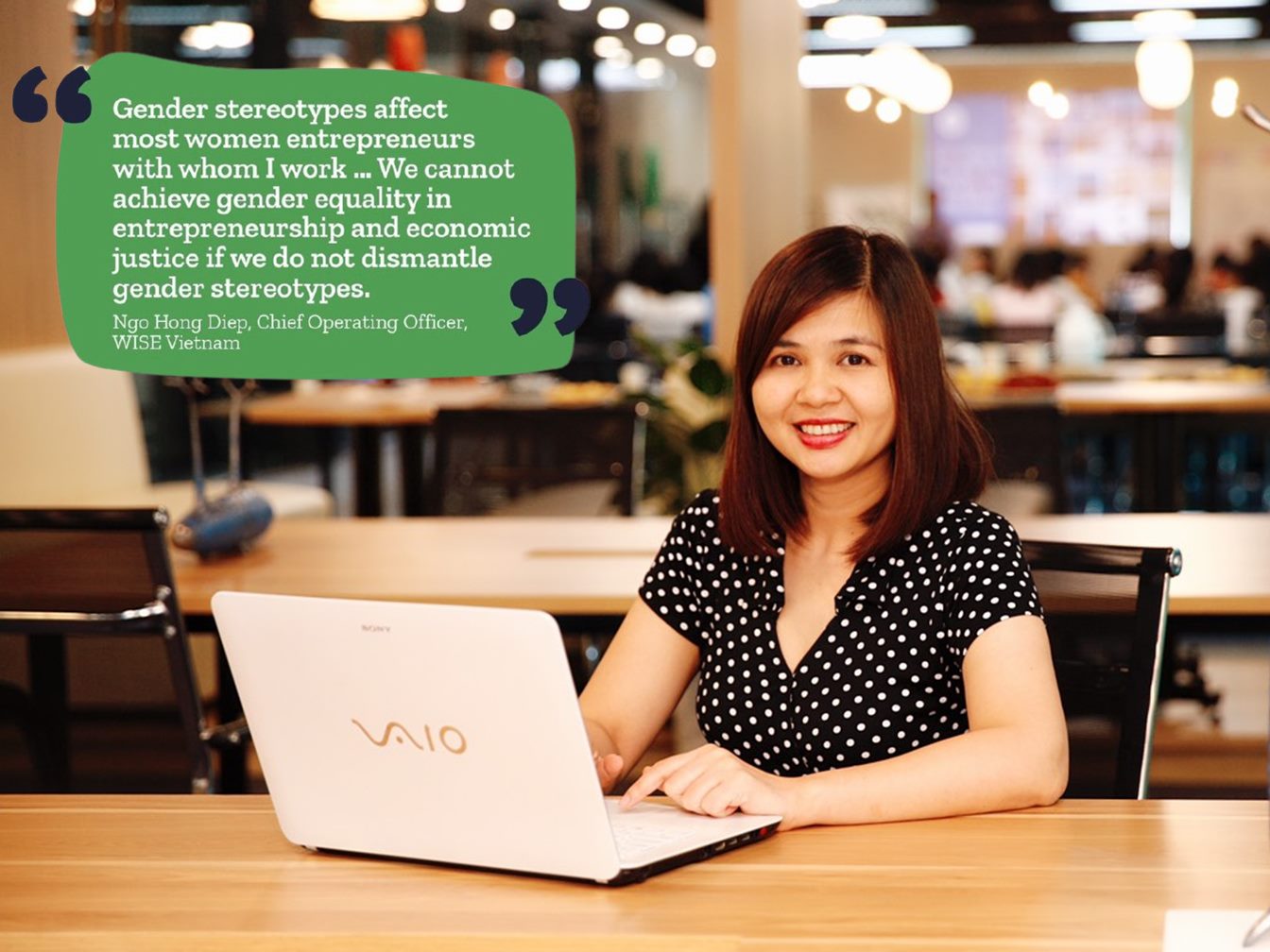 To learn more about gender stereotypes and the work that organizations like WISE are doing to empower women, read the full report by the Cherie Blair Foundation here: https://cherieblairfoundation.org/gender-stereotypes-report/