In December 2017 and January 2018, with the financial support of the US Embassy, ​​WISE coordinated with its partners BK Holdings and Vietnam Consulting Group to organize a series of training courses on Bright Innovation Startups created for nearly 200 female lecturers at the University of Economics and Technology in Hanoi, Ho Chi Minh City and neighboring provinces.
The objectives of the course are:
Updating knowledge and inspiring female university lecturers on entrepreneurship and business, thereby supporting teaching activities, linking research and teaching results to market realities;
Equipping knowledge, skills, tools and directly supporting female lecturers when they want to start their businesses from their creative ideas or research results.
Connecting female lecturers with the business community and sources of start-up innovation.
The first training course was held on 1 and 2 December 2017 in Ho Chi Minh City. The second course took place on December 29 and 30, 2017 in Hanoi. And the third course on January 18 and 19, 2018 in Can Tho.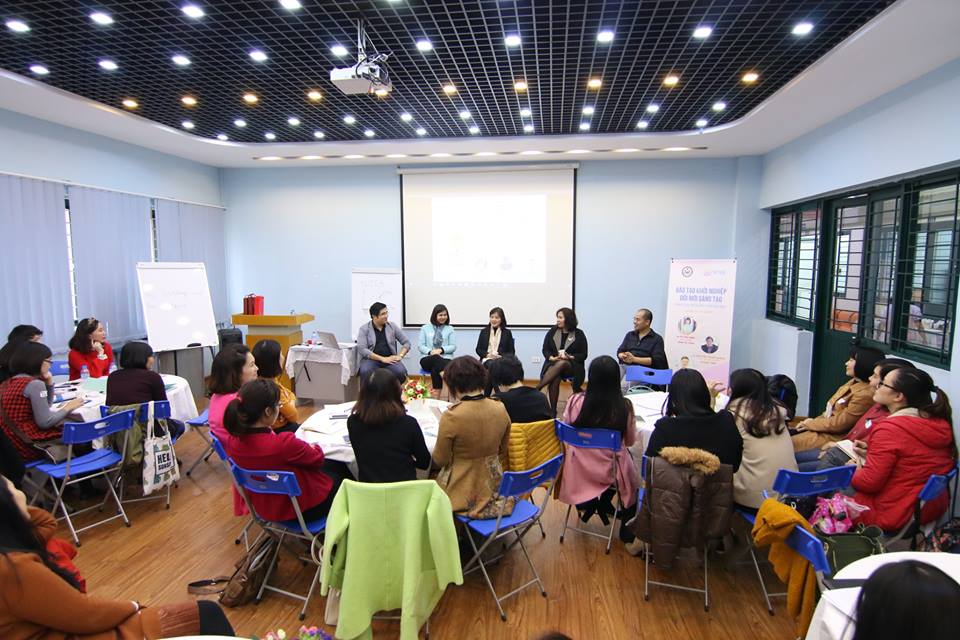 Lecturers and guest speakers of classes, experts in start-up and business with a deep understanding of market reality as well as Vietnamese and international startup ecosystem, shared with Students gain valuable lessons that help them update their knowledge and creative thinking about starting a business.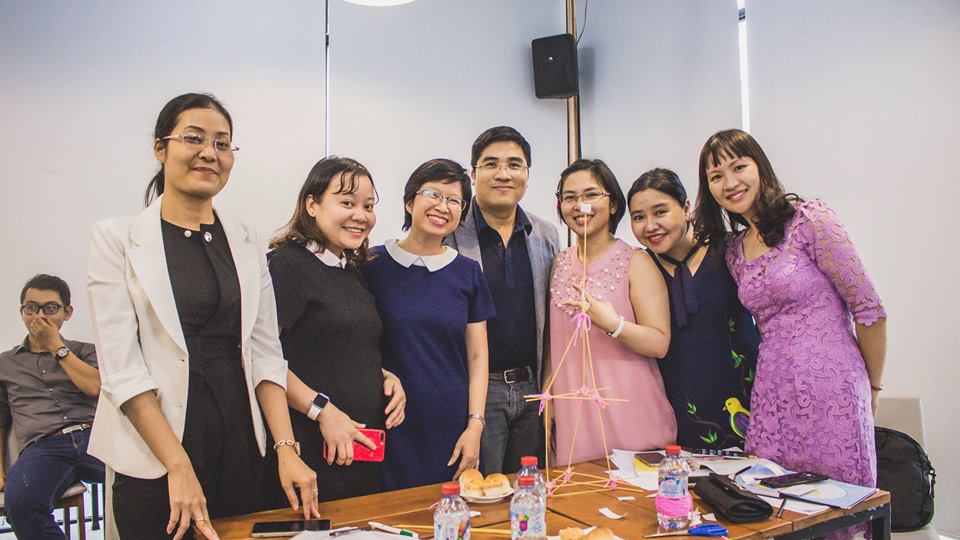 Sharing after the course, the students all appreciate the useful content not only for their individual but also a great deal of support in teaching and transmitting fire to the generations of students at their university. on business. The opportunity to approach professionals as well as the enthusiastic and enthusiastic community of female lecturers is also a great value that the course brings to each student.