"I think women face a comparable amount of business challenges to men. Women make up 50% of the world and are capable of creating just as much wealth as men. Women entrepreneurs, however, are under twice the pressure in comparison to male counterparts – especially in low and middle income countries. We not only have to think of how to develop our business but also to ensure the happiness of our family. Men can focus 100% of their time, effort and strength on their business; women have to divide ours in half. This resource allocation is such a big barrier for women to starting up their own businesses. Because of this, women sometimes have to sacrifice a lot of our personal time, hobbies and family time. Coupled with having to take on so much responsibility and pressure, this can make us feel very lonely and exhausted.
Fortunately, there are apps like HerVenture. I'm very lucky to have been using HerVenture for quite a long time now – about two or three years. I find the modules and lessons to be very intelligently and logically designed, with all the lesson plans developed in a very simple way that's easy for every woman to understand."
Yen Do is an entrepreneur based in Hanoi, Vietnam. She founded her business GPO in 2012, an HR services provider with aspirations to work across ASEAN. In 2020 she became one of 12,000 women entrepreneurs in Vietnam and Indonesia trained through our WEAVE project, which supported her to plan through the pandemic and resulting market fluctuations…
Follow the story of female entrepreneur Yen Do – recorded and shared on the website of Cherie Blair Foundation for Women (CBF)!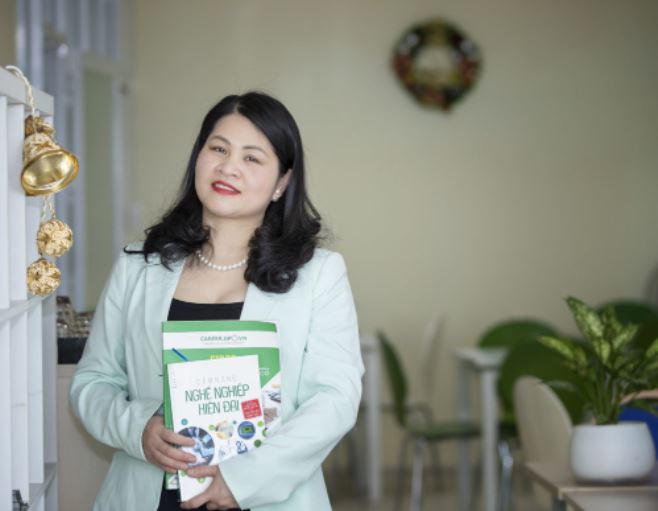 Do you want to take advantage of those benefits?
Download HerVenture now from the mobile app store. All free!

And don't miss your chance to join the International Mentor Connection program, which is currently accepting applications until April 22.

Click for more information: https://www.facebook.com/…/a.13280364…/4986777854712870/