Today, the Representation Session of WISE Women Innovation Challenge's final round – Demo Day has occurred successfully in Ho Chi Minh City. The Sai Gon Innovation Hub was fully covered with more than 120 participants including sponsors, investors, specialists in start-up domain, startup-ers and press agencies.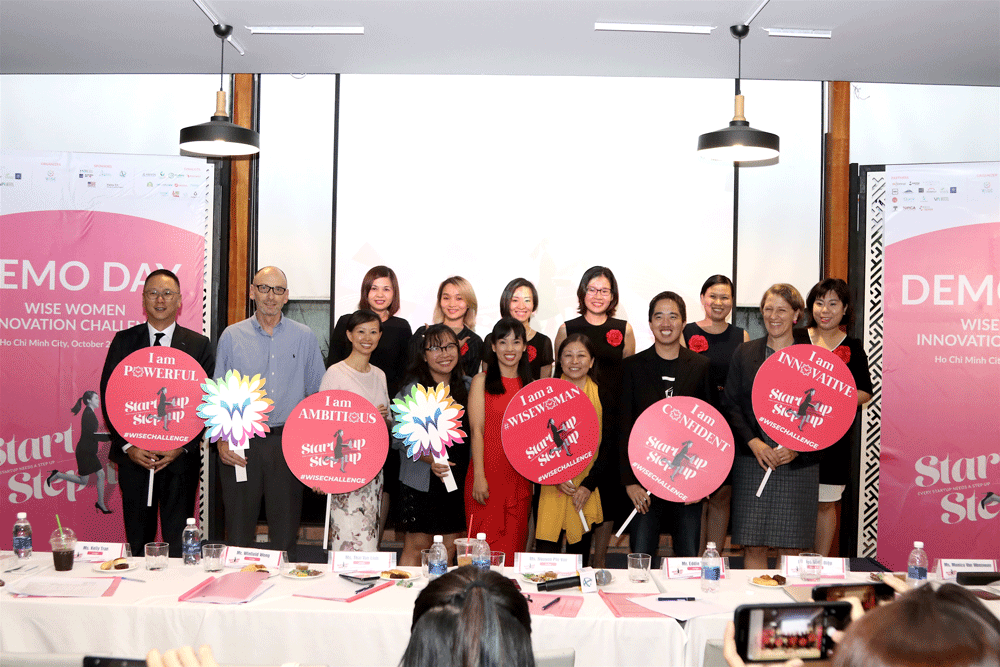 Top 12 best women led startups of the contest presented their startup projects and answered the questions of the Jury who were investors and experts in the start-up sector.
In the Final result, the first prize of $10,000 belonged to Abivin. The second prize of $5,000 belonged to Cricket One. Otherwise, Swiss EP, partner of WISE Acceleration Program, also awarded a one-week training on Start-up Acceleration in Switzerland to True Juice.
Congratulations to the top 3 winners!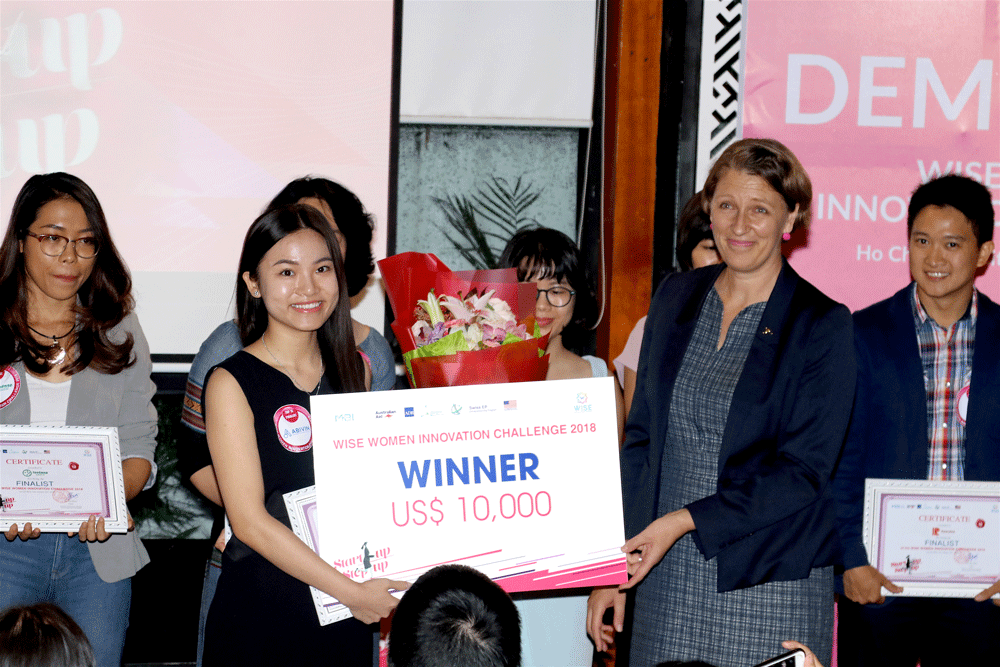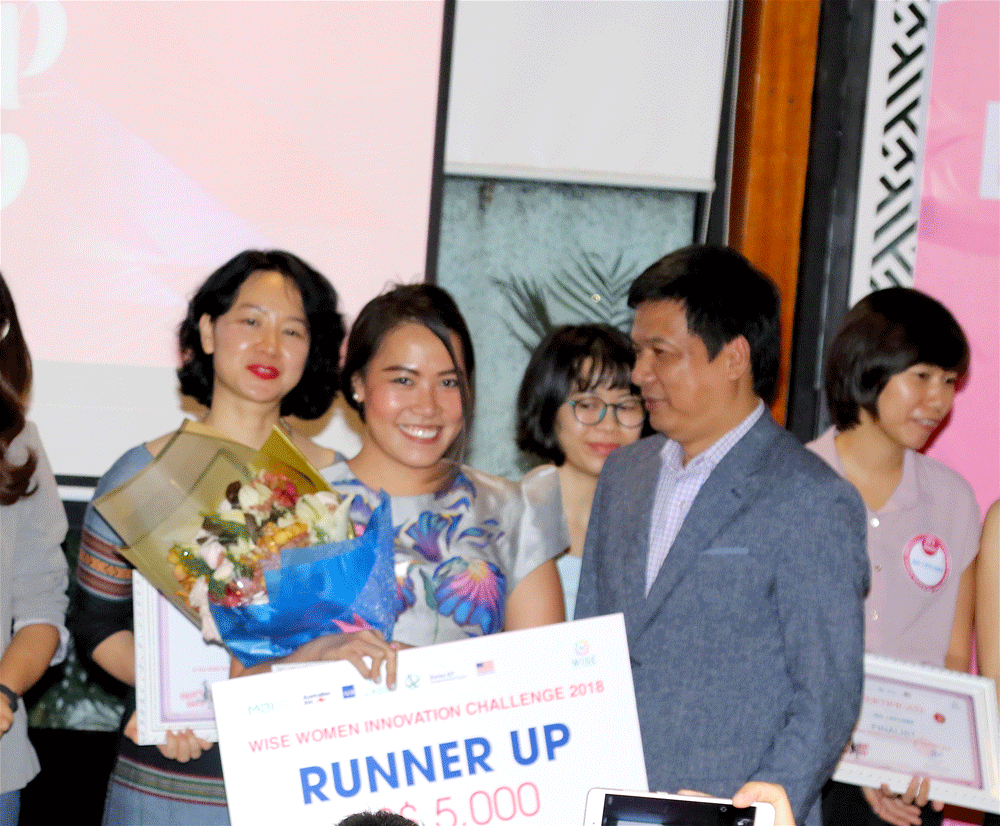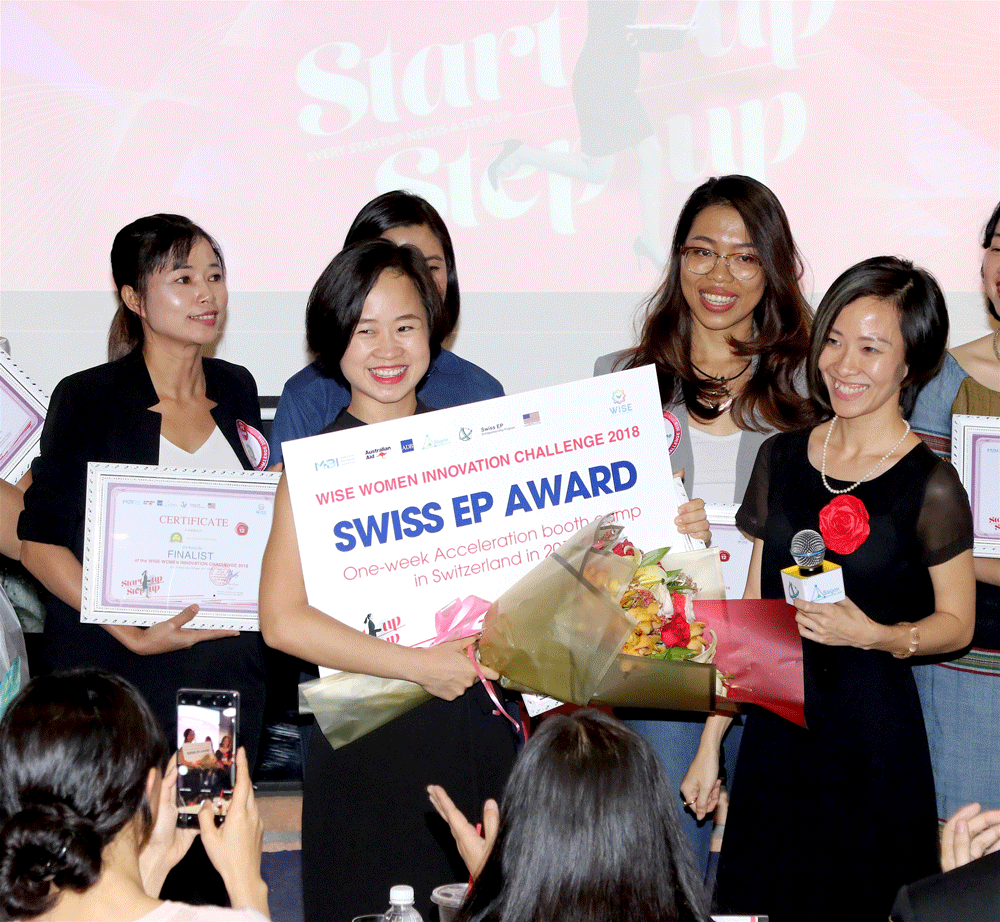 In addition, the 9 remaining teams of the top 12 competitions had excellent presentations demonstrating their competence and development potential, as well as attracting the attention of investors and media.
WISE would like to send a special thanks to our sponsors, partners, jury who have been accompanied and supported the contest, also WISE's activity, as well as supported promoting economic power for women.
Thanks to all press agencies for accompanying and reporting on the contest, and to more than 100 attendees who had came to participate and cheer on the team.
We felt regret to having refused a numerous of subscribers to the event due to limited place. We hope for your understanding and your support to WISE's upcoming activities.