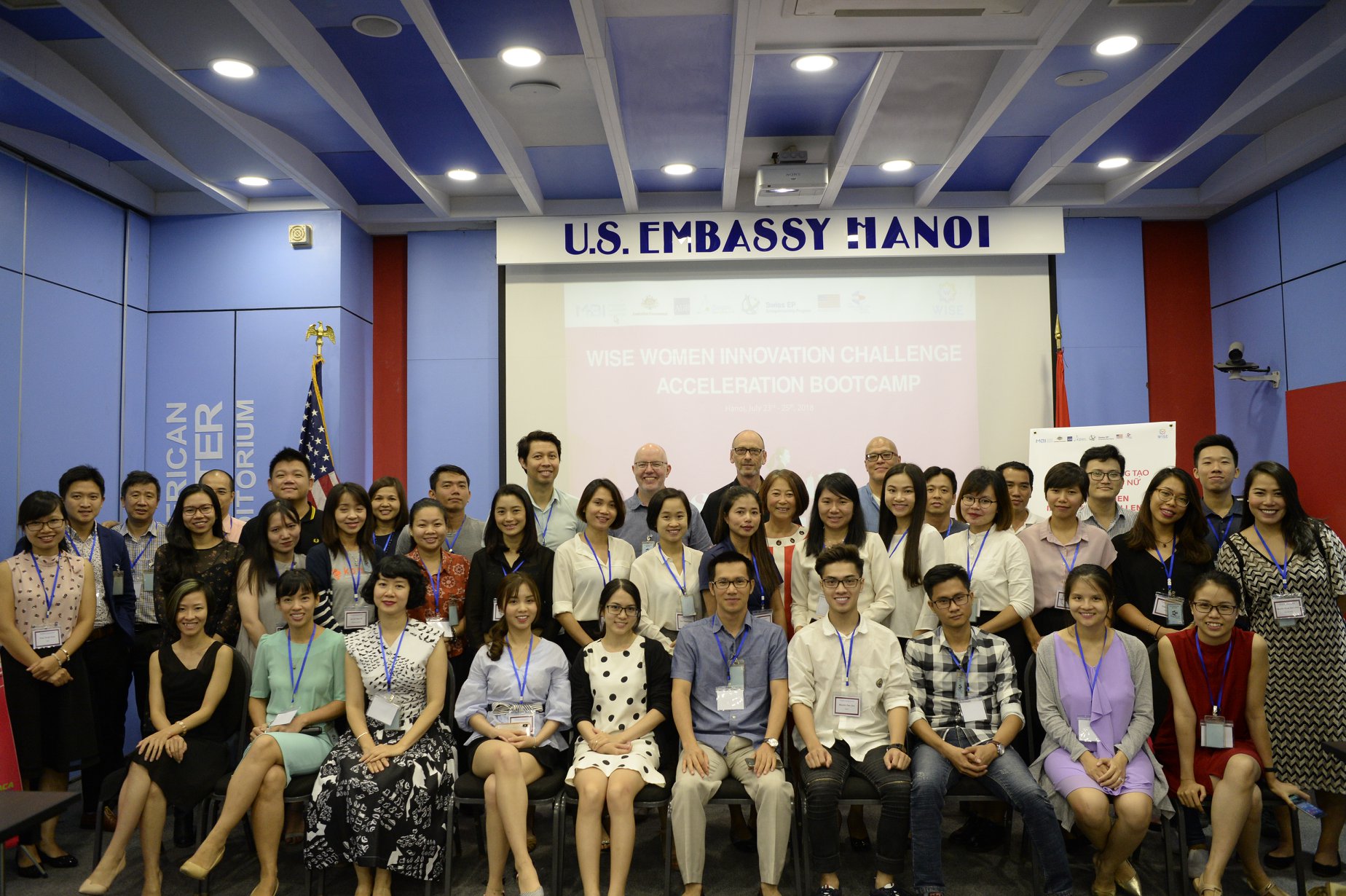 In 3 days from July 23rd to July 25th, at the American Center – American Embassy in Hanoi, the Acceleration Bootcamp program was held. This is an important and meaningful activity within the framework of the WISE Women Innovation Challenge 2018, which is designed specifically for the 12 best female startups/projects that have been shortlisted from more than 200 applications for the contest, to step through the preliminary round.
With the participation of experts, trainers, startup consultants, the program is expected to support equipping and improving necessary knowledge and skills for business management, making changes so that teams can scale to new level.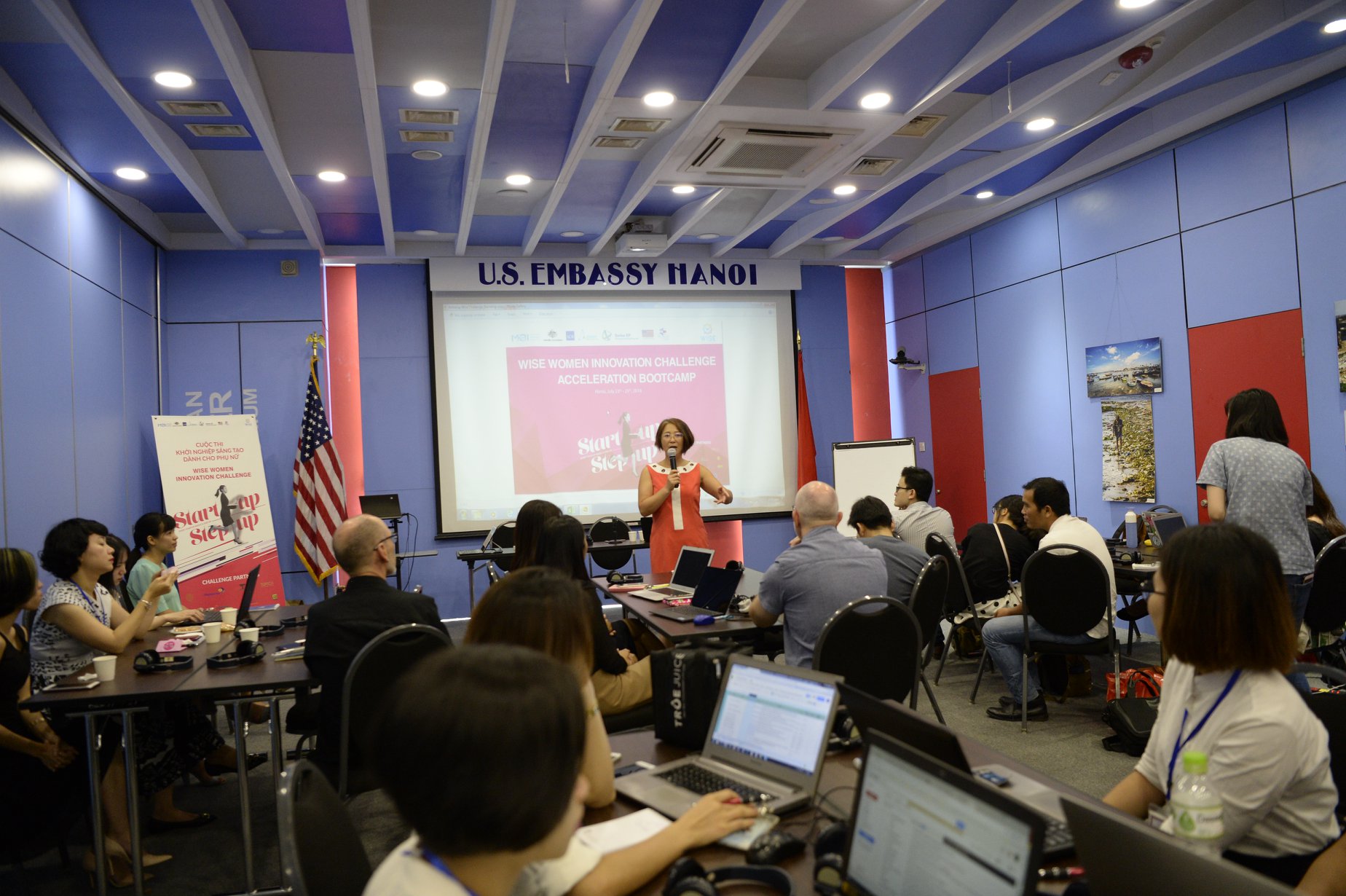 After 3 days of intensive training, startups will continue to work and receive support from mentors for next 3 months, before entering in the finals, which is expected to be held in October 2018.
WISE would like to send our sincere thanks to the US Embassy of the Mekong Region, Asian Development Bank (ADB), Swiss EP, Spring and other partners who have accompanied and supported the implementation of the training program, provides opportunities for female startups to try in a regional competition as well as to learn, expand and compete for valuable prizes.